SEO is important in driving lads, solving queries, improving search ranking, SERP ranking and address user queries. Customer success is already similar to SEO.
If this topic got you thinking, then you are in for a ride. SEO is used to drive leads, solve queries, improve search ranking, rank in terms of keywords, and address user questions. Customer success, on the other hand, focuses on solving customer queries, retaining customers, enhancing customer journeys, and making customers satisfied with their experience with the company.
There are many similar aspects between the two fields.  
What is SEO? 
Simply put, SEO stands for search engine optimization. It means improving a site or company to increase its visibility online on searches. If the pages have better visibility, the chances of gathering clients or getting results are more.
If a page ranks well, the chances of getting prospective customers are more. SEO works on information or content posted on a page. The content needs to solve a problem or provide facts or details related to the customer query. 
What is Customer Success? 
Customer success is when a company can anticipate customer challenges and proactively provide solutions and answers to those queries. Customer success improves customer happiness, customer satisfaction, customer retention, and customer loyalty. Customer success also aims at improving customer experience.  
SEO and Customer Success: The Common Thread
Both SEO and customer success thrive on entailing the following aspects, some of which are-
Scalability: The scalability of both SEO and customer success is important. Some plans are too large to implement. There is a need to optimize plans for maximum success across multiple touchpoints. For example- you need to optimize page content plus drive organic traffic through referrals in SEO. Similarly, for customer success, you need to be available on calls as well as on social media. There is a need to be present in a spectrum of places.  
Automation: Both SEO and Customer Success need to have a certain level of automation to make things easier. Through CRM tools, teams can understand how to leverage automation to efficiently improve the process. New ways to automate processes for both SEO and customer success is important. It not only makes it easier to understand ROI better but also creates a better process for teams or employees.  
Innovation: In any field, there is a need to innovate and create new experiences for users. This is important so as to keep the excitement coming and offer new aspects to customers. If customers receive the same messaging or customer information, the level of excitement or understanding will reduce. A better way to target customers through SEO is by looking at new ways to tap them. 
Technology: There is a need to adapt to technology in both SEO and Customer success. With evolving needs of users and customers, technology must keep suit. With advancing technologies, SEO and customer success teams are constantly changing. There is a deep need to target well and the right tools and technologies will help. Tools can be found for understanding the customer health score to further the customer success strategy. Likewise, tools for SEO purposes can make it easier for experts to make the company discoverable across search engines like Google. 
SEO and Customer Success: Work Hand in Hand  
Resources are the same  
For both SEO and Customer success, the resources are the same. Customer data is what SEO seeks to bring or collect through search engine rankings, clicks, and makes a purchase. For customer success, the end goal is to retain customers.
Customer satisfaction is the main goal of any company and this is what customer success aims at. A resource library for SEO teams to build better links and make the company rank better is also important. When SEO teams bring people on board, a good resource to show them what the product does, and how it works will be great.
Making customers visualize how their process will be is a great step that will aid customer retention. This combined resource allocation is what customer success and SEO teams look for.  
Need for Education  
Another common point is the need for education. User education is important for both. Customer success faces a big issue when it comes to educating a customer and solving their problems. It is quite possible that many users face the same issue.
Customer success teams or customer support teams direct a lot of traffic to a website. Educational content is necessary for both SEO growth as well as customer success. This educational content is helpful for customers looking for queries and problems.
Customer education is important and can be leveraged for SEO as well. If a potential lead searches for "how to retain customers" it is possible for them to land on a blog mentioning a product that can convert them into customers.  
Similar goals  
The end goal for both customer sessions and SEO is to enhance the customer experience. Enhancing customer experience is what both digital marketing and customer success teams look at fervently. 
Customer experience is whatever the customer feels from the beginning of the relationship with the company to the current period. It is what SEO experts want to make better- by providing useful information.
Customer success also looks at customer experience across various touchpoints as essential and important. Companies should keep the long-term goals in mind while formulating plans to necessitate customer success through a digital marketing or SEO strategy.  
Bottom Line: Customer Success needs SEO and vice-versa  
It is important for companies to keep the SEO strategy in line with customer success strategy. Customer success aims at improving the customer experience to retain customers. For SEO, the priority is to drive more traffic to influence lead capturing and get more customers.
Customers are the priority for both the factors and the results when marketing and customer success efforts are aligned are known. If you get the combination of customer success and SEO strategy right, the way to win customers long-term is sorted. 
So a right balance between the digital marketing plans and customer retention efforts is essential to keep customers invested in the whole customer experience. 
ABOUT THE AUTHOR: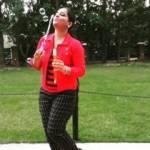 Jyothi Tulasi is tech-savvy and proficient in technical SEO.